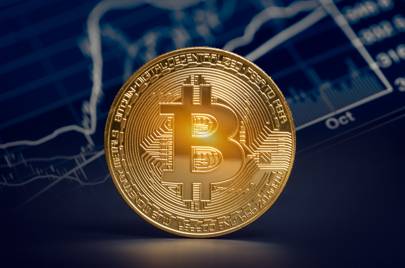 Your WIRED daily briefing. Today, a conservative estimate indicates that bitcoin mining currently consumes as much electricity as Ireland, Mark Zuckerberg will meet with the European Parliament, someone appears to have secretly begun CFC production again and more.
Get WIRED's daily briefing in your inbox. Sign up here
New research into the energy consumption of bitcoin indicates that, by the end of the year, the cryptocurrency could account for 0.5 per cent of the world's energy demand: 7.67 gigawatts, roughly the same as that consumed by Austria (Motherboard). Financial economist Alex de Vries's conservative estimates, based on the energy consumption of the most efficient bitcoin miner available, show that the bitcoin network currently consumes at least 2.55 gigawatts of electricity – as much as Ireland. But the miner network is growing at an extremely fast rate. Bitcoin's value and the energy required to mine it both change over time, but on March 16, about 60 percent of the bitcoin value produced by a miner was spent on electricity and de Vries anticipates that when the network reaches 7.67 gigawatts, it will hit a point of equilibrium, where miners are only able to break even.
Facebook CEO Mark Zuckerberg will meet with leading members of the European Parliament to discuss data privacy concerns ahead of GDPR coming into force (BBC News). A date has yet to be set for the meeting, but it's most likely to take place next week. Zuckerberg is also scheduled to meet French president Emmanuel Macron in Paris on May 23 but has thus far rejected demands by Britain's government to appear before Parliament to give evidence about Facebook's enabling of the Cambridge Analytica data siphoning scandal.
A new…